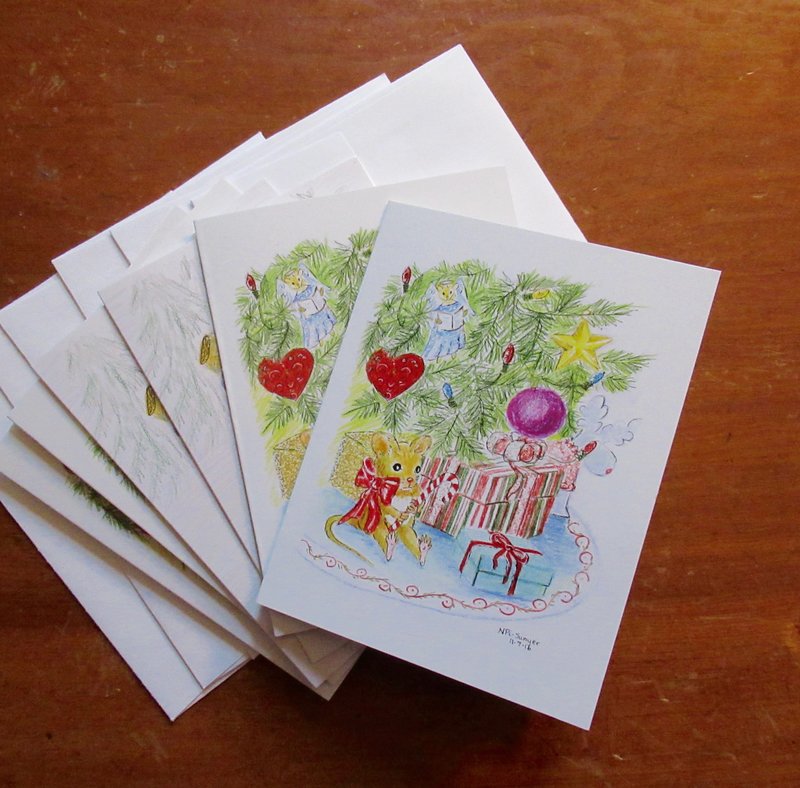 Mousekin notecards come in sets of 6 or 12 with envelopes suited for easy insertion.
All are packaged in a resealable clear envelope.

Sets of 6 include one copy of each of 6 unique designs.

Sets of 12 include two each of the 6 designs.

Each card has a glossy finish outside and a matte finish inside to make writing with ink a breeze.
On the back of each card is a title of the artwork or a brief description or history of the cover illustration.

As time goes by, additional sets of note cards will be available.

If you would like a special order with 6 or 12 of a single design, please email us. We like to make our customers happy. :)